Marked by the aftermath of the World War I, women saw in the 1920s a surge of freedom in their clothing style. Dresses with extravagant colors and cuts, feminine, glamorous and sensual, made their entrance at social evenings, where women's looks of the 1920s gained in modernity.
20's women fashion : what did women wear in the 1920's?
Fluid cuts and materials, slightly fitted dresses, short and long dresses that are adorned with sequins, lace, geometric shapes, feathers, bangs and pearls, make way for the Charleston dress and flapper dress. The elegance finds its place during the roaring twenties, especially during the evenings where women can dance on Charleston music, without constraint of movement thanks to these Charleston dresses (or Gatsby dresses).
Invited to an evening, a party, a wedding, a ball, a cocktail party or an event with a 1920s theme? Looking for a beautiful 1920's style dress? Here is where to find vintage dresses.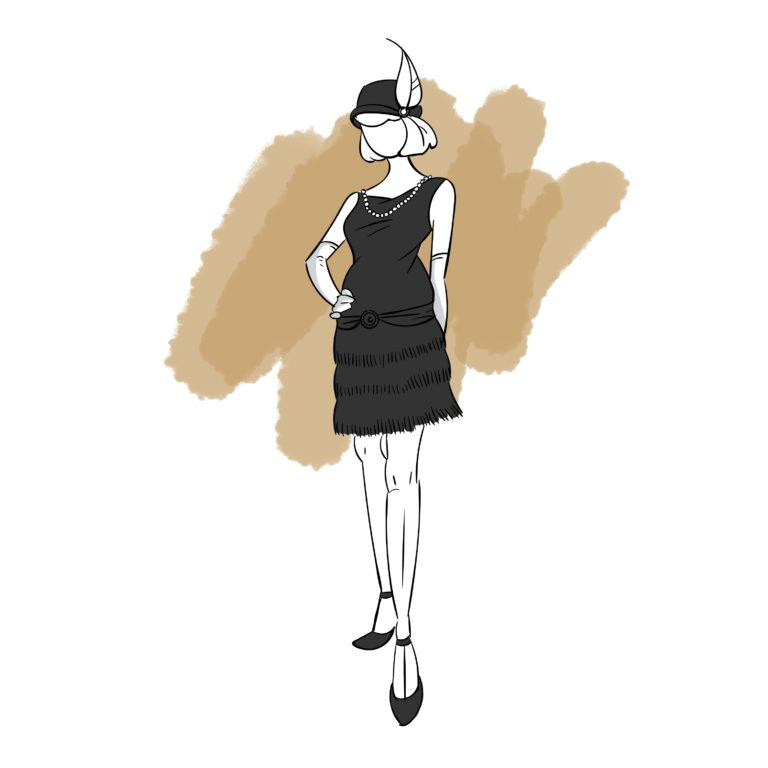 Where to buy a 20's woman dress?
ASOS, Amazon, Etsy … It is possible to buy on several e-shops dresses of the 1920s. Whatever is your budget (cheap dresses from $20, to brand dresses costing hundred dollars), there is for all tastes, at all prices with many models of dresses. It is even possible to rent this type of retro dress for an evening.
Selection of roaring 20's and flapper dresses
Little black dress, long dress, fringed dress, sequin dress, beaded dress, pink, nude, black, pastel… Discover our selection of Charleston and flapper dresses for your event on the theme of the 20s! You will notice that the retro trend was not too much to strapless dresses that are becoming rare, while chiffon, halter tops, sequin glamorous necklines, sleeveless dresses offer a wide choice of chic outfits for a 20's party.
For more dresses and women flapper / roaring 20's costumes, here are the main stores / brands that sells 20's dresses on Amazon:
Cheap 20's dresses
Need a cheap 20's dress? At less than $50 ? Long or short, beige, black or colored, in silk or satin, discover our selection of cheap Charleston dresses.
1920's fashion wedding dresses
If you are the bride and you are looking for a dress, discover our selection of 20's wedding dresses!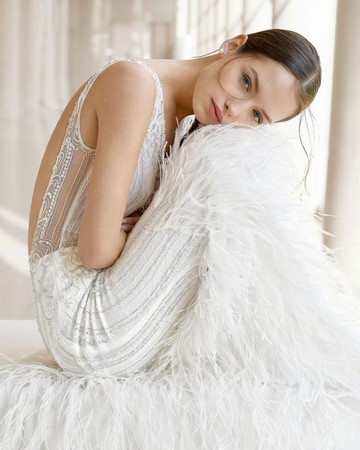 Why is it called a "Gatsby / Charleston Dress" from the 20's?
The 1920's dress has many designations. Some will simply call it a 1920s dress, others a Roaring Twenties dress, while it can also be called a Gatsby dress in reference to the novel and film The Great Gatsby (Gatsby The Magnificent), the story of which takes place in the summer of 1922. As for the Charleston dress, it is also a dress from this period, Charleston being the name of the popular dance in the 20s. In the end, they are all dresses from the 20s, with the same style, only their name changes!
A complete 20's woman costume
Invited to a "Great Gatsby" party? Need to dress up in a full retro 1920's style outfit? To make the right 20's hairstyle? Accessorize your Roaring Twenties dress with pearl necklaces and other necklaces, earrings, hats, gloves, clutches and shoes. All the accessories in the pages below.