What would be the retro and glamorous women's outfits of the 20's without the typical flapper hairstyles? Marcel waving or water waved shingle, boyish haircuts, bobbed hair… The Charleston years definitely have a very particular hairstyle!
Whether you have long, medium or short hair, if you're looking for a Roaring Twenties hairstyle idea, here's a guide to 1920s retro hairstyles!
The different women's hairstyles during the Roaring Twenties
Boyish haircuts and bobs
To get inspired by the haircuts of the women of the 20's, what better way than to look at the boyish haircuts? At the end of the First World War, women's fashion is liberated and their outfits evolve, by a desire for gender equality, emancipation, towards boyish looks. Beyond the clothes (women's suits, blazers…), the hair styles of the time is short, with a short bob cut at the ears. Women chopped off their long locks.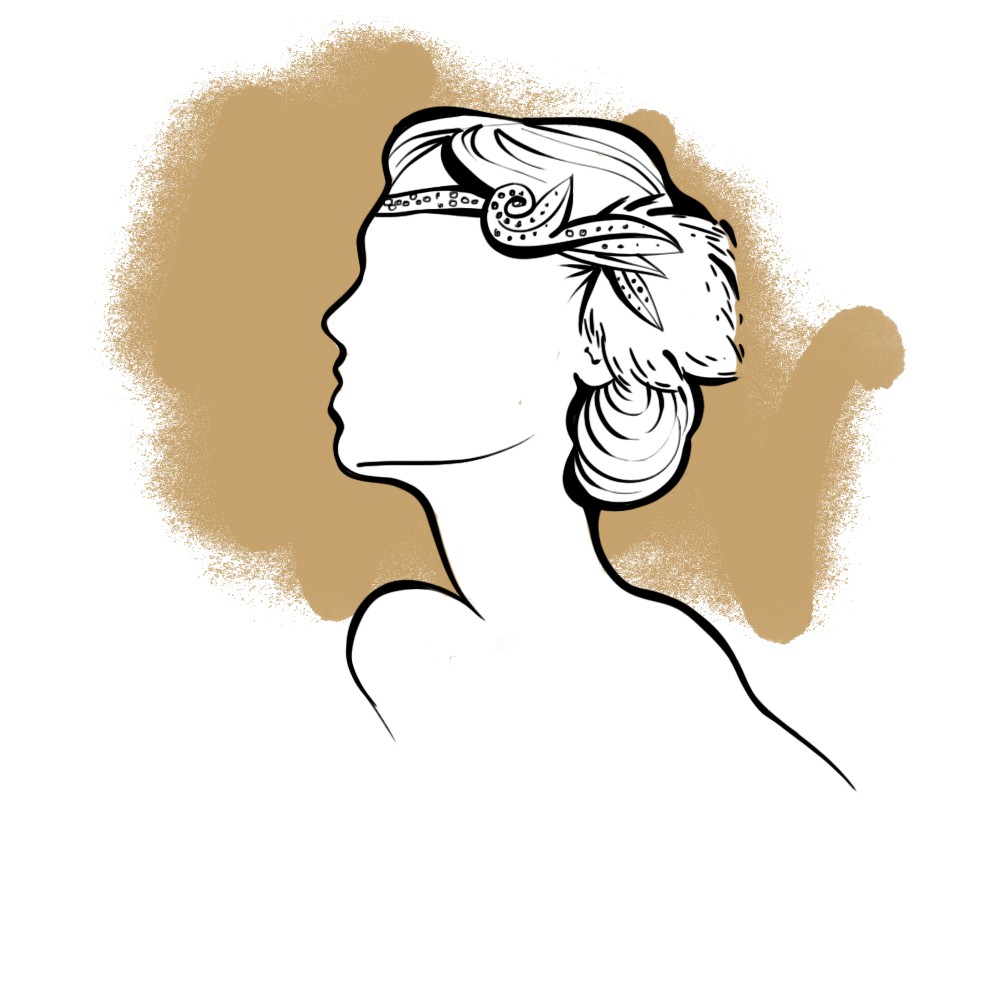 Women who had slick straight hair also went for bobs with bangs. Louise Brooks is an actress whose short haircut is the symbol of the hair fashion of the Roaring Twenties.
Marcel waving
Marcel waving was kind of an art! It required to sculpt wet hair with the finger or use a Marcel iron. When you think of Gatsby years, it's hard not to think of these Marcel waves hair styles! These vintage Charleston curls, glamorous and chic as desired, were used in particular to soften the boyish cuts of the time, with the androgynous style.
Marcel waving were made with a glamorous chignon updo, but also sometimes on short bobs.
African american hair
While women tried hard to curl their hair and do Marcel waves, African america women were going through the trouble of trying to straighten their hair. Once straight, they then applied hot iron to wave the hair and create some curls to mimick the same hair styles that white women had.
1920's Hair Accessories
Bell-shaped hat or "Cloche hat"
Bandeau and headbands
How to create a 20's hairstyle ?
You have chosen your hairstyle for your Roaring Twenties costume, now you have to do it! You can go to the hairdresser or do it yourself, using the video tutorials available on Youtube for example! Take a look at these 2 1920's hairstyles tutorials:
Complete your 20's woman Gatsby and flapper amazing costume
You have found your hairstyle for your 20's style costume, but don't forget to choose your dress, your jewels, and also your shoes for a complete successful costume!